 Dedicated to strengthening the role of public health
by improving education and training
of public health professionals
for both practice and research
LOGIN | ASPHER COMMUNITY
ASPHER is the key independent European organisation dedicated to strengthening the role of public health by improving education and training of public health professionals for both practice and research.
Home
» PROJECTS & PARTNERSHIPS » Public Health Training Academy (PHTA)
8 Jul 2017
The London School of Hygiene and Tropical Medicine (LSHTM) will host the 2018 ASPHER Deans' & Directors' Retreat from June 20 until June 23. Below you can find a welcome address by professor Martin McKee, Medical Director of LSHTM. Please...
9 Jun 2017
On May 31st, 2017 Professor Kasia Czabanowska (Maastricht University) became the 27th ASPHER President, succeeding Professor Jacqueline Müller-Nordhorn (Berlin School of Public Health-Charité). During the presidency handover ceremony...
Public Health Training Academy (PHTA)
ASPHER Public Health Training Academy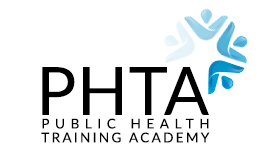 Towards the Europe-wide CPD scheme in Public Health
The current Public Health Continuing Professional Development (CPD) offer in Europe is scattered and difficult to navigate. This makes it complicated for professionals within the Public Health Workforce to access the training that they need in order to further professionalise and advance in their career.
ASPHER invited its members to join the Public Health Training Academy project, an umbrella structure bringing together high-quality training in Public Health with the view to developing the Europe-wide CPD scheme in Public Health.
The first step of this ongoing project is to create a repository with the courses that will be offered under the PHTA umbrella. As the number of PHTA courses grows and the demand for training has been further identified, the PHTA will also serve as a platform for schools to collaborate in the preparation of new CPD courses.
Please click here to access the repository.
ADDRESS
Aspher Secretariat
UM Brussels Campus
Av de l'Armée / Legerlaan 10
BE-1040 Brussels