 Dedicated to strengthening the role of public health
by improving education and training
of public health professionals
for both practice and research
LOGIN | ASPHER COMMUNITY
ASPHER is the key independent European organisation dedicated to strengthening the role of public health by improving education and training of public health professionals for both practice and research.

The member's events calendar is prepared in partnership with
goinginternational.eu
information platform for higher education in the fields of biomedicine, public health international health and humanitarian assistance.
Add your event
Events archive
Members' events
SKAPE Seminar: How to collaborate in a crisis: lessons from the development of the Scottish COVID-19 wastewater testing programme | 28 September
When:
28 Sep 2022
Organiser:
The University of Edinburgh
Contact:
E-mail:
skape@ed.ac.uk
Date: 28 September
Time:12:00 pm - 1:00 pm (GMT+1)
Location: University of Edinburgh, Chrystal Macmillan Building, Room 3.15
Abstract
In Scotland in March 2020, there were no protocols for testing for COVID-19, and lockdown restrictions had just been announced. Despite these challenging conditions, innovative rapid research from the Roslin Institute and the piloting of a new sampling system by Scottish Water and the Scottish Environment Protection Agency established a nationwide surveillance programme testing wastewater for COVID-19 within six months. As part of a learning review conducted on behalf of the Scottish Government, we interviewed more than 40 key participants to understand the collaborations that took place between researchers, government and the water industry during this period and beyond. These data provide a unique case study of how to build rapid research collaborations in response to crisis or emergency situations.
Our results demonstrate the key role played by brokerage organisations in bringing together potential collaborators and the importance of public funding to ensure "collaboration readiness". We also show how, in crisis, individuals rely on their existing networks to locate potential collaborators and that regular communication between research partners is paramount when dealing with new collaborations and urgent deadlines. Co-ordination of activities between different sets of stakeholders is crucial to ensure that research results can be translated into routine programmes of activity, and to ensure that institutional memories of effective responses are retained for use in future crises.
Speaker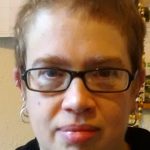 Isabel Fletcher is a qualitative social scientist whose research is based in science and technology studies, but also incorporates approaches from sociology, food policy and public health policy. She has two main research interests: British and European policy approaches to food, nutrition and eating, and the ways in which interdisciplinary research is used to address complex social problems, such as unhealthy diets, or the negative environmental impact of food production. These two interests overlap as food research is a new and rapidly developing interdisciplinary topic in the social sciences. She has worked in a variety of interdisciplinary contexts on subjects such as public health models of obesity, food security policy, commercial actors' responses to public health regulation, and sustainable diets, using a range of research methods, including interviewing members of the public and expert stakeholders. Isabel also has an extensive research network developed through my lead role in organising the Food Researchers in Edinburgh (FRIED) network interdisciplinary seminar series. Currently, Isabel is the lead social scientist on a Scottish Government-funded learning review of the development of the Scottish programme of wastewater testing for COVID-19. Previously I worked on the H2020-funded project Shaping Interdisciplinary Practices in Europe (SHAPE-ID) with Professor Catherine Lyall. A key output from this project is the recently launched SHAPE-ID Toolkit which provides a range of resources for interdisciplinary and transdisciplinary research aimed at researchers, research organisations, funders, policymakers and societal partners.
This event will take place in person at the University of Edinburgh in Conference Room 3.15, Chrystal Macmillan Building. Please see updated details about this event and our other activities via our website. If you have any questions, please email skape@ed.ac.uk
» See all events
ADDRESS
Aspher Secretariat
UM Brussels Campus
Av de l'Armée / Legerlaan 10
BE-1040 Brussels