 Dedicated to strengthening the role of public health
by improving education and training
of public health professionals
for both practice and research
LOGIN | ASPHER COMMUNITY
ASPHER is the key independent European organisation dedicated to strengthening the role of public health by improving education and training of public health professionals for both practice and research.
Home
» FORUMS » ASPHER YOUNG RESEARCHERS' FORUM
ASPHER YOUNG RESEARCHERS' FORUM
The 2021 ASPHER Young Researchers' Forum (YRF) took place online on Friday, October 8th as part of the 30th Anniversary of the Krakow School of Public Health – Jagiellonian University Medical College. It is the first edition of the YRF to be offered via an ASPHER member event. We would like to sustain this format of the YRF as a regular offer to ASPHER members – strengthening ASPHER's presence in its member locations and within their local agendas.
This new format for the YRF provides added value for all actors involved. The Forum has always represented a unique opportunity for young researchers to present their work to a select audience of peers and key representatives of the European public health community. Extending the opportunity for Members to host YRF sessions allows them to internationalize their key events by calling for submissions across the ASPHER network. Supplementary YRF sessions permit ASPHER and its wider membership to energize the next generation agenda. Presenters are provided the chance to learn about the local context of the host schools, with relevant networking and extra impact opportunities.
12th annual YOUNG RESEARCHERS' FORUM - Marseille
Wednesday 20 November 2019
ASPHER would like to congratulate the winners of the 12th annual Young Researchers' Forum (YRF) organised by ASPHER and University College London (UCL) Digital Public Health PhD Track day in partnership with EUPHA.
The winning oral presentation went to Vasileios Nittas (University of Zurich) for his work on "Electronic patient-generated health data to facilitate disease prevention: current use and user-preferences."
The winning poster presentation was awarded to Jonathan Roux (University of Rennes) for his poster on "Reconstruction of inter-hospital chains of transmission of Carbapenemase-Producing Enterobacteriaceae in France using Bayesian framework."
The 12th annual Young Researchers' Forum (YRF) was held on Wednesday 20 November. The YRF event for 2019 merged the YRF day traditionally organised by
ASPHER
in partnership with
EUPHA
with the University College London (UCL) Digital Public Health PhD Track day. It was a full day event. In addition to poster and oral presentations, it featured demonstrations of digital technologies from selected young researchers.
The British Red Cross and Medicin Sans Frontiers hosted a Missing Maps Workshop and there were guest lectures by Emma Honkala, Consultant, WHO; Stefan Buttigieg, Specialist Trainee in Public Health Medicine; and ASPHER Andreja Stampar Medalist, Gaetano Maria Fara, Emeritus Professor, Sapienza University of Rome and Director of the International School of Epidemiology and Preventive Medicine at the Ettore Majorana Foundation and Centre for Scientific Culture in Erice.
For the full YRF programme see:
https://www.acm-digitalhealth.org/daily-agenda/young-researchers-forum/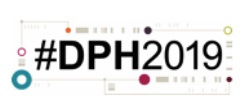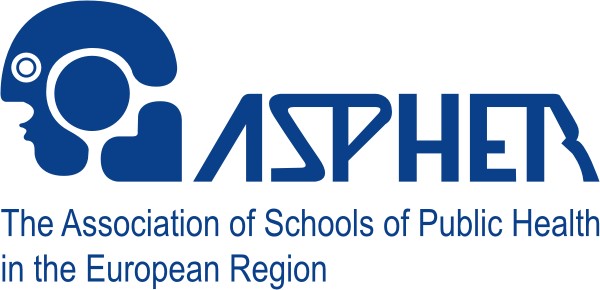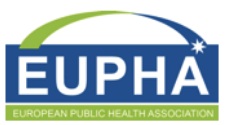 PAST YRF
11th Young Researchers' Forum - Ljubljana 2018
10th Young Researchers' Forum - Stockholm 2017
9th Young Researchers' Forum - Rennes 2017
8th Young Researchers' Forum - Vienna 2016
7th Young Researchers' Forum - Milan 2015
6th Young Researchers' Forum - Glasgow 2014
5th Young Researchers' Forum - Brussels 2013
4th Young Researchers' Forum - Malta St Julian's 2012
3rd Young Researchers' Forum - Copenhagen 2011
2nd Young Researchers' Forum - Amsterdam 2010
1st Young Researchers' Forum - Lodz 2009
ADDRESS
Aspher Secretariat
UM Brussels Campus
Av de l'Armée / Legerlaan 10
BE-1040 Brussels