 Improving and protecting the public health
by strengthening education and training
of public health professionals
for both practice and research



LOGIN | ASPHER COMMUNITY
ASPHER is the key independent European organisation dedicated to strengthening the role of public health by improving education and training of public health professionals for both practice and research.
Home
»
Secretariat updates
» ASPHER welcomes the Swiss decision in favour of tobacco control / against Philip Morris International sponsorship of the Swiss Pavilion, EXPO 2020
Secretariat updates
ASPHER welcomes the Swiss decision in favour of tobacco control / against Philip Morris International sponsorship of the Swiss Pavilion, EXPO 2020
5 Aug 2019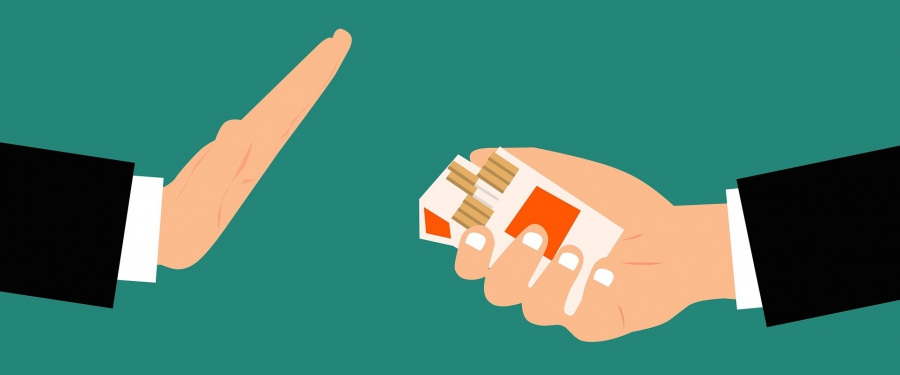 Authored by: Lisa Wandschneidera & Oliver Razuma
a Bielefeld University, School of Public Health

After broad media protests and criticism from the World Health Organization (WHO) and the Swiss School of Public Health (SSPH+) against Philip Morris International (PMI) being a main sponsor of the Swiss Pavilion at the EXPO 2020,1 the Swiss Federal Department of Foreign Affairs has now announced the withdrawal from this cooperation. ASPHER highly welcomes this (over-due) decision and calls on all countries that have not yet ratified the WHO Framework Convention on Tobacco Control (FCTC), including Switzerland, to do so now.
Based on the success of evidence-based public health actions in tobacco prevention, ASPHER rejects decisively any presence of the tobacco industry at official and government-sponsored events. Within the last decades, tobacco control policies have proven to be highly effective in reducing not only tobacco use and exposure to second-hand smoke, but also tobacco-associated mortality and morbidity.2,3 Bans on direct and indirect advertising, promotion and sponsorship contribute to this success in preventing industry marketing tactics, particularly to non-smokers and youths. These efforts need to be continued because tobacco use is still a major public health threat causing about 9 million deaths a year. Tobacco thereby qualifies as the second major risk factor for the leading causes of death globally, i.e. respiratory and cardiovascular diseases.4 Even newer tobacco products promoted as less harmful alternatives contain nicotine with a high addictive potential and carcinogenic chemicals, of which the long-term effects are not yet established.5
It would have been an inherent contradiction to annually invest millions of Swiss francs in tobacco prevention6 and at the same time to make extensive marketing resources available to the tobacco industry at a globally effective event such as the EXPO. ASPHER sees the decision against the sponsorship as an important step in the right direction. ASPHER urgently calls for Switzerland and other hesitant countries to ratify the WHO FCTC now.
References
Künzli N, Puhan MA, Suggs LS. Will the Swiss pavilion at Expo 2020 Dubai damage your health? International Journal of Public Health. 2019. Available from: https://link.springer.com/content/pdf/10.1007/s00038-019-01286-1.pdf (accessed 5 August 2019).

Frazer, K., Callinan, J. E., McHugh, J., van Baarsel, S., Clarke, A., Doherty, K. & Kelleher, C. (2016). Legislative smoking bans for reducing harms from secondhand smoke exposure, smoking prevalence and tobacco consumption. Cochrane Database of Systematic Reviews, Issue 2. Art. No.: CD005992. DOI: 10.1002/14651858.CD005992.p.

Mackay, D. F., Irfan, M. O., Haw, S., & Pell, J. P. (2010). Meta-analysis of the effect of comprehensive smoke-free legislation on acute coronary events. Heart, 96(19), 1525–1530. doi:10.1136/hrt.2010.199026.

Institute for Health Metrics and Evaluation (IHME). GBD Compare. Seattle, WA: IHME, University of Washington, 2015. Available from: http://vizhub.healthdata.org/gbd-compare (accessed 31st July 2019).

Glantz SA, Bareham DW (2018) E-cigarettes: use, effects on smoking, risks, and policy implications. Annu Rev Public Health 39:215–235.

Eidgenössisches Departement des Innern, Tabakpräventionsfonds TPF. (2019). Annual Report Tobacco Prevention Fund 2018 [Jahresbericht Tabakpräventionsfonds 2018]. Swiss Confederation (Eds.). Available from: https://www.tpf.admin.ch/tpf/de/home/publikationen/tpf-jahresberichte.html (accessed 31st July 2019).
»
Back to Secretariat updates
ADDRESS
Aspher Secretariat
UM Brussels Campus
Av de l'Armée / Legerlaan 10
BE-1040 Brussels